The 2021 Mission Cup Recap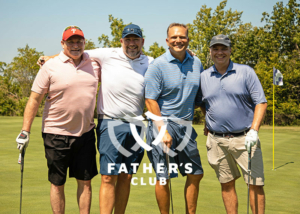 The Mission Cup golf tournament started 12 years ago as a friendly competition between neighborhoods. Bragging rights among friends, just an excuse to have fun. At the time, the players were young fathers, and the common thread was kids in elementary and middle schools that would feed into Blue Valley High School. 
Years went by, and the tournament rolled around every August, just as school was starting up in the fall. Everything about the Mission Cup was familiar; same golf course, same time of year, same players, same silliness. Lasting friendships were renewed and strengthened. 
What was different of course, is that their kids were getting older. The pressures of being a teenager started showing up at their kitchen tables every night; the desire to be accepted, the bullying, the social media, high expectations in academics and sports. It can change the course of families, sometimes forever.
In 2018 and 2019 there were a heartbreaking number of teen suicides in Johnson County.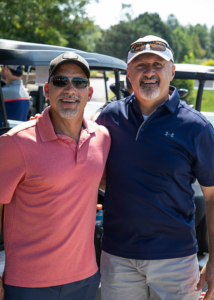 As school communities, neighbors, and churches rallied to help process the grief, the most fearful questions always lingered: Would there be another? What can we do to help? What are the signs? Father's Club wanted to make a difference. 
Father's Club started at Blue Valley High, by a group of dads who had played in the Mission Cup at one time or another. Like all nonprofits, it needed a vehicle for fundraising. The golf tournament was already well established enough to make an impact. And the Mission Cup partnership with Father's Club was born. It made perfect sense. 
Over the past three years, Father's Club has seen tremendous growth, expanding to 10 active high school chapters, and on its way to 15. This year's Mission Cup had players from almost all of its current chapters, sold out its sponsorships, fielded over 120 golfers, and shattered its past fundraising records. These funds will be used in large part to train and certify dads all over the KC metro in Mental Health First Aid (MHFA). This training equips them to recognize and head off mental health issues before it's too late. In other words MHFA may save a life.
But this Mission Cup was like no other, in an even more important way.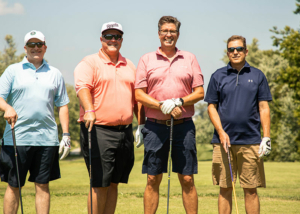 Enter Chuck Smith… and Father's Club will never be the same. No one was prepared for the incredible impact this man would have on the organization and the Mission Cup in just over a month's time. Call it a divine appointment, serendipity, or the stars aligning. Chuck recently happened to be playing the same course where dads from our Olathe East chapter were playing a round of golf to raise funds for their chapter. Chuck overhead a very brief conversation about the Father's Club tackling teen suicide and mental health issues. He was stopped in his tracks. Chuck's son had just recently attempted suicide and survived.
Chuck immediately wanted to learn more about Father's Club. But this story is only just beginning. It turns out that Chuck has terminal cancer. His doctor told him he only has 6 months to live. He was already determined to spend his final days raising awareness of mental health issues and doing everything in his power to make sure that kids can pursue their dreams, and don't harm themselves. So what did Chuck do? He decided to ride his motorcycle to the foot of the Grand Teton Mountains, and then turn around and come back home to Kansas. Over 3,000 miles. Terminal cancer.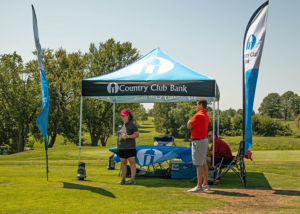 The story is awe-inspiring, and was documented on his Facebook page at Chuck's Last Ride. Because Father's Club is aligned with Chuck on teen suicide and mental health, Chuck has decided to donate all proceeds from Chuck's Last Ride to Father's Club. 100% of the proceeds will be used for mental health awareness. And by the way, Chuck played in the Mission Cup, and told his story both at the tournament and the after party. Everyone was blown away and personally moved by this great man. 
This year's Mission Cup is in the books. It will be hard to top. Thank you to all our participants and sponsors. We are forever grateful that you partnered with us on the mission to create simple ways for dads to be intentional with kids, other dads and within the community.
https://fathersclub.org/wp-content/uploads/2021/09/2021-Mission-Cup-01web.jpg
571
800
Father's Club
https://fathersclub.org/wp-content/uploads/2019/06/FathersClubLogo-v1.jpg
Father's Club
2021-09-23 06:00:17
2021-09-09 16:13:07
The 2021 Mission Cup Recap