It's ok not to be ok. Conversation is the key.
By Tom Herzog, Board Member
Mental illness becomes a fatal illness when it leads to someone taking their own life.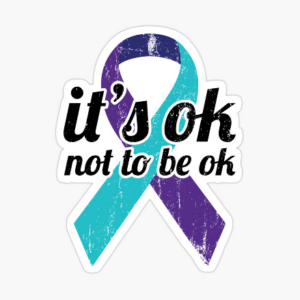 September was Suicide Prevention Month, an intentional time for us to address the stigma keeping people from getting help and how can we work together to help one another. These past 18 months we've become even more aware to the challenges AND opportunities before us to help one another. There are many good things happening to provide training and awareness, but one is essential always.
Conversation is key.
Having honest and open dialogue is the best way to combat any stigma or uncertainty that often still linger around mental health and suicide. To ensure those in our lives know, 'It's ok not be ok.' We must provide the space and an open door to let others know: You Matter – Right Here – Right Now.
Most important, this is true for us as well, that asking for help is just as essential as offering help. This may be a tougher topic for adults as kids continue to show their willingness to navigate conversations that stigma kept older generations from having.
There has also been a false perception that talking openly about depression and suicide might lead to suicidal behavior – as if saying the words might plant a seed in someone's mind. This is not the case. In fact, directly talking about it is the best response. Direct questions demand direct answers. This one of the thing Mental Health First Aid training teaches.
While Suicide Prevention Awareness Month is over it does not mean the conversations, education and awareness should cease. Mental health should be treated the same way as physical health – when something is wrong, listen to your mind and body, and seek professional help if necessary.
No one is immune to mental health challenges; reach out to others, ask for help when you need it and give a little grace when working through difficult times. If you or someone you know is having thoughts of suicide, call the National Suicide Prevention Lifeline (800-273-8255) or reach out to a local mental health professional.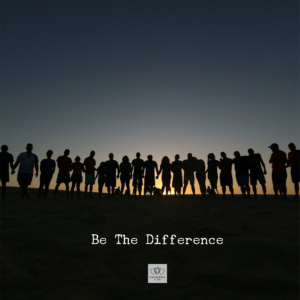 Mental Health and Wellness is one of our lanes here at The Father's Club, an opportunity for us to collaborate to ensure awareness, training, and ways to help one another.
Looking for training or ways to help?
Mental Health First Aid (MHFA) certification teaches individuals how to offer support to someone who may be experiencing a mental health or substance use related crisis. Similar to First Aid and CPR trainings, MHFA focuses on increasing emergency preparedness for individuals and organizations alike. Visit MHFA to find an on-site or virtual class. Father's Club sponsors training sessions as well, let us know if you're interested.
Resources:
Johnson County Mental Health Center: https://www.jocogov.org/dept/mental-health/home#Resources
Mental Health First Aid: https://www.mentalhealthfirstaid.org/
Suicide Prevention: https://suicidepreventionlifeline.org/
https://fathersclub.org/wp-content/uploads/2021/10/Okay-not-to-be-okay.png
439
439
Father's Club
https://fathersclub.org/wp-content/uploads/2019/06/FathersClubLogo-v1.jpg
Father's Club
2021-10-14 06:00:18
2021-10-10 13:06:56
It's ok not to be ok. Conversation is the key.