Father's Club Recognized by National Programs and Foundations
By Dan Holdhusen, Grandfather of two graduates and two currently enrolled in Blue Valley High School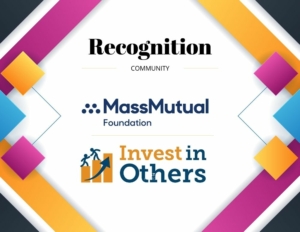 Father's Club is comprised of hundreds of dads (and even granddads) who love their kids and want to see them strive to thrive in their school and community experiences during the most critical developmental time of their lives. Coming alongside teachers and administrators to provide support and affirmation to students in middle and high school in the Kansas City metro area is its passion.
The Father's Club mission would not be successful without the dedicated hearts and hands of fathers who genuinely care for the health and well-being of their children and the support system that surrounds them in our great schools. Success in advancing its vision and mission would also not happen without the investment of dads across the Father's Club's footprint on both sides of the Kansas and Missouri border who dedicate literally thousands of hours of volunteer time, while, at the same time, carrying out their professional "day jobs" to care for the needs of their families.
Randy Bratton is a man and dad who wears many hats. In addition to his #1 priority of being a great husband and father to his wife, Marlo, and their three children, he carries the title of Investment Advisor Representative at Prevail Strategies in Leawood, KS. If that were not enough, Randy dedicates hundreds of volunteer hours to the Father's Club, serving on its Board of Directors, as the Director of Campus Growth, AND as the chief sparkplug and leader of Father's Club's major annual fundraiser – the Mission Cup golf event.
Because of Randy's heart to serve and his investment of countless hours into the Father's Club mission, we are excited and proud to announce that the Father's Club has been awarded grants in his name to help support its programs which came from two national organizations: the MassMutual Foundation and Invest in Others.
Both of these national organizations support the work of other very worthy and recognized nonprofit organizations across the country. In addition to Father's Club, others receiving awards from MassMutual and Invest in Others to help support their efforts include Habitat for Humanity, Big Brothers Big Sisters, the Special Olympics, American Heart Association, and many more.
MassMutual Foundation

Through Randy's incredible leadership and sense of volunteerism, MassMutual awarded the Father's Club a $5,000 Community Service Award (CSA) for its efforts in schools throughout the Kansas City metro area. In the Foundation's press release, the president of MassMutual Foundation explained:
Last year, participating financial professionals (like Randy) donated almost 18,000 hours of service to nonprofit organizations across the country. We are proud to recognize these individuals who are making a difference in their communities and demonstrating what it means to live mutually through their volunteer efforts and dedication to the causes they support.
Click here to read the MassMutual Press Release
Invest in Others

In addition to the national grant award described above, the Father's Club also received an additional $2,000 donation in recognition of Randy Bratton being named one of its community "Volunteer of the Year."
Annually, Invest in Others awards grants to financial professionals who give back to community causes greater than themselves. According to its website, the Volunteer of the Year recognition is "(p)resented to an advisor who has made a significant impact on a nonprofit as a volunteer of at least 3 years by working hands-on and giving of their time, talent, and energy to make a lasting impact on the organization, those it serves, and the community at large."
Randy Requested No Spotlight…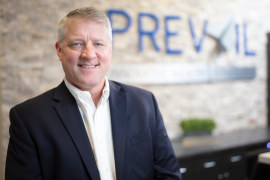 Although these significant awards and grant dollars were awarded because of the meritorious dedication of Randy Bratton, his humility and giving spirit has no interest to shine the spotlight on himself. He quickly points out that the real beneficiaries in the receipt of these grant funds are those who are touched and affected by the everyday extraordinary mission of dads, working with other dads, to make a positive difference in the lives of students in and around the 27 campuses and communities – with more being added monthly – that are within the Father's Club sphere of influence.
Brad Holdhusen, the Father's Club President and CEO, adds his kudos and recognition of Randy Bratton's efforts and his servant's heart. However, he quickly adds: "Randy will be the first to point all the praise to the greater Father's Club nation. The grant dollars will help us more effectively carry out our mission, and we are extremely proud to be one of the noteworthy brethren of national nonprofit organizations that have received these awards from MassMutual and Invest in Others."
https://fathersclub.org/wp-content/uploads/2023/07/2023-07-20-Fathers-Club-National-Recognition.jpg
773
1000
Father's Club
https://fathersclub.org/wp-content/uploads/2019/06/FathersClubLogo-v1.jpg
Father's Club
2023-07-20 14:06:46
2023-07-20 14:10:07
Father's Club Recognized by National Programs and Foundations