Blue Valley Northwest Chapter Relaunch!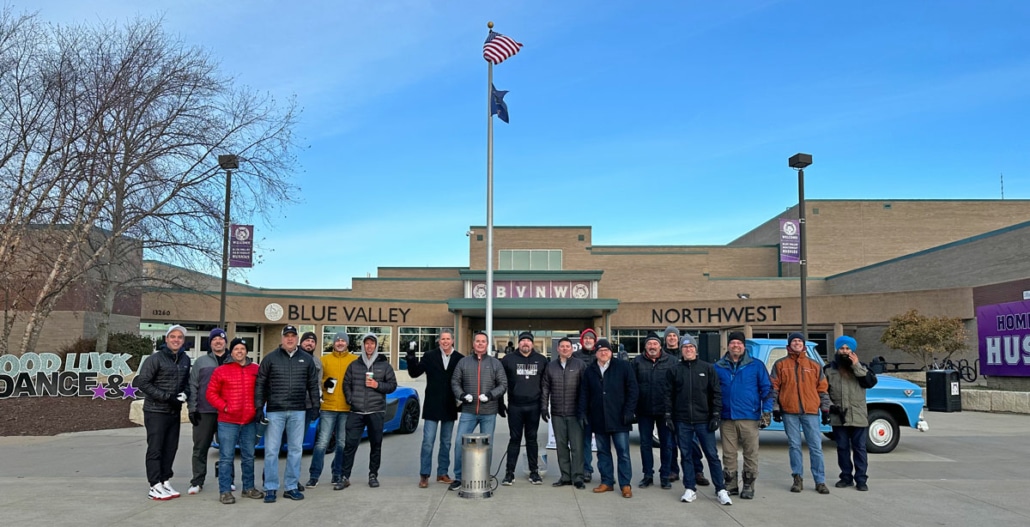 By Chris Merkel, Blue Valley Northwest Co-Chair
After a two year hiatus, the Father's Club chapter of Blue Valley Northwest (BVNW) relaunched in November 2022. We had great turnout for our kick-off meeting and are excited about having strong leadership at the school.
In late November, the Father's Club hosted a Fist Bumps 4 Food event with nearly a thousand Chicken Biscuit sandwiches from Chick-Fil-A.
Here's a story from a BVNW mom that came out of that day:
There was a mom who dropped off their student and when I gave them the chicken and biscuit she rolled down her window and asked what was going on. I let her know that BVNW was relaunching the Father's Club and today was the first Fist Bumps 4 Food to celebrate. She smiled and said, "That is awesome!"
A few minutes went by and she circled back in the circle drop off, rolled her window down and motioned for me to come to her van. I asked her if everything was ok as she had tears coming down her face… She proceeded to tell me that she was a recent widow and that if her husband was still alive that he would have definitely been there with us greeting the kids that morning! She wanted to say Thank You to all of the dads that were there in the cold and she was so happy that her child got to be greeted this morning by a bunch of dads.
I guess you never know who we can impact by a simple gesture, but I thought this was a pretty cool moment and wanted to share it. I have no idea who this person was, but she was excited that the Father's Club is back at Blue Valley Northwest! And so are we!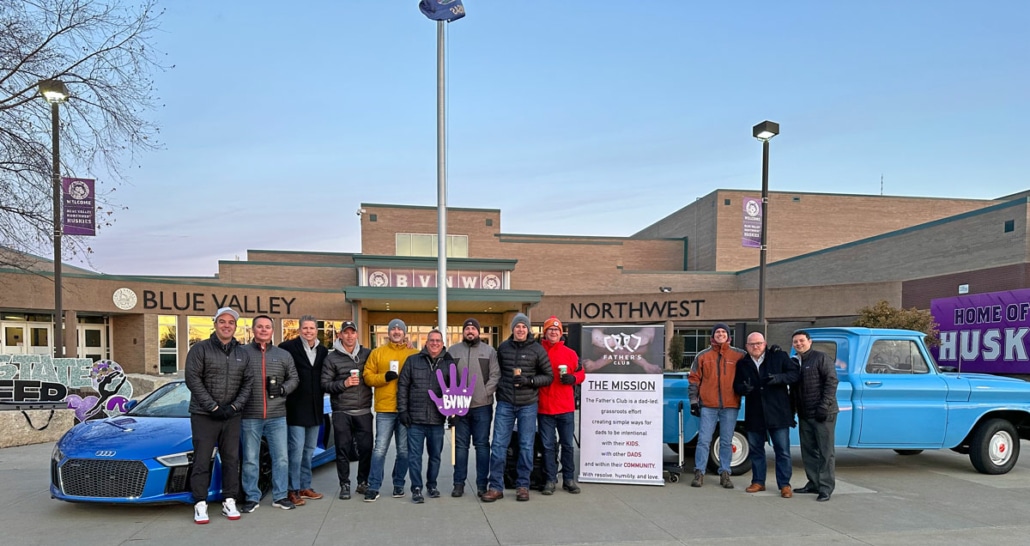 https://fathersclub.org/wp-content/uploads/2022/11/Blue-Valley-Northwest-Relaunch-Featured.jpg
600
800
Father's Club
https://fathersclub.org/wp-content/uploads/2019/06/FathersClubLogo-v1.jpg
Father's Club
2022-11-30 16:10:11
2022-11-30 16:10:11
Blue Valley Northwest Chapter Relaunch!