Have you ever had a moment that seemed to be "random" but you knew it was much bigger? Olathe East Chapter Chair, Ryan Kapple, had such a moment a couple of weeks ago.
As he shared the vision at the 1st Annual Olathe East Father's Club Golf Tournament, he shouted – "NO MORE SUICIDES!"
A guy not involved in our tournament walked by and heard the story. Over five hours later (yes, Kapple loses so many golf balls it takes him 5 hours to play) he tracked him down. He shared that he was personally touched by a teen who recently tried to take their own life, but thank God the attempt failed. He also told Ryan that he had 6 months to live and now he knows the group to support as he goes on his last Harley Ride out West before he goes to heaven.
We're honored to share a little part of the story with you as we join Chuck on this glorious last ride.
Why Chuck's Last Ride?
"September 2015 I was diagnosed with colon cancer. I had basically complete blockage from a mass, within days of diagnosis, 18 inches of my colon and 8 or so inches of my small intestine were removed. From this point the battle was on! I made the conscious decision to face this with an upbeat, positive attitude. I would not let cancer control my life or affect the life of my family.
I worked for 3 straight years while undergoing several different chemo and radiation procedures. During this time the cancer decided to use my body as a playground and move to my liver and now to my lungs. Thanks to the wonderful people I worked for, they enabled me to walk away from work and live whatever life I had remaining. I've undergone 9 microwave ablations, 90 radiation procedures, developed radiation sickness which almost destroyed my liver and so many other chemo and trials that I've lost count.
Needless to say, 6 years have gone by and the numbers are starting to climb. We're having a hard time bringing them back down. Basically my time on this earth is starting to come to a close, which I'm totally comfortable with because I've had a wonderful 6 years with family and friends. We've shared laughs, cries, enjoyed crossing off a few really cool bucket list items. I have no complaints. Now it's time for one last ride."
I was planning a solo ride to just get out and clear my head, see some places I have never been, and possibly clear any demons I had in the closet. But approximately 3 months ago my world was rocked to the fabric of my soul. I was personally impacted by a 14 year old young man who tried to take his life with a butcher knife. He almost bled out but thankfully he survived and is alive today. Since that day I have been determined to help put a stop to teen suicide.
This last ride now has a powerful purpose, to educate, raise awareness and some funding to provide services needed to help parents recognize warning signs, provide counseling for these youth and their families as needed. Also to help families who tragically weren't able to prevent this from happening.
I've partnered with a group called Father's Club. A grass roots organization of fathers determined to help our youth. To learn more about the Father's Club please visit them on the web. To make a tax deductible donation to Chuck's Last Ride please click HERE.  You can follow my journey on Facebook.  I look forward to sharing my journey with you and bringing awareness to the mental health needs of youth in our country.
My kick stand is going up on the 14th of August, I will post daily updates of my route, some videos, pictures, and some words of inspiration. Please join me, together we can pull these young men and woman out of the dark places, shine a little light, let them know they are loved and remove the thought that suicide is there only option.
Beeeee Ezzzzzy."
– Chuck Smith
Support Chuck's Last Ride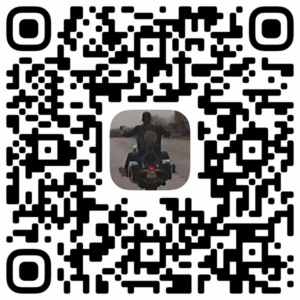 Please consider supporting Chuck's Last Ride and your tax deductible gift supports mental health awareness/certification. Thanks for giving to this cause as Chuck Smith's last chance to leave a lasting legacy.
On The Journey Together.
Father's Club
Link to Johnny Dare and Chuck's Radio Interview
https://omny.fm/shows/johnny-dare-morning-show/riding-to-save-young-lives-chuck-smith-hopes-to-ra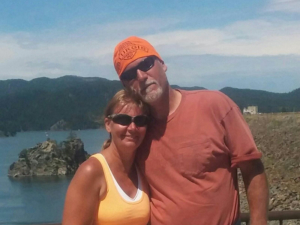 https://fathersclub.org/wp-content/uploads/2021/08/Chucks-Last-Ride-01.jpg
572
800
Father's Club
https://fathersclub.org/wp-content/uploads/2019/06/FathersClubLogo-v1.jpg
Father's Club
2021-08-15 17:54:35
2021-08-15 17:56:20
Chuck's Last Ride