By Mike Rothwell, Board Member/Director of Community Partners for Father's Club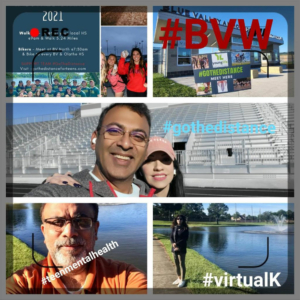 Back in 2019, I was walking the halls of the high school as a dad who reluctantly signed up to volunteer as a hall monitor during the lunch hour. They assigned me to the senior hall. It was one of the more intimidating experiences of recent memory. Why was I nervous? I was a grown man, with a family, and a respectable job. Surely monitoring the halls of the high school would be easy.
Well, all the self-talk did not work.
I was anxious and fearful of the students for some odd reason. I was asked to monitor a door that led to the parking lot and given strict instructions to make sure no one left the building that was not on a pre-approved list. I manned my guard post at the door. Kids began to congregate in the hallways. I tried to be cool but obviously that was not happening. Then a young man sat down near the door. I was sure he was trying to find the right time when I was not watching and make the great escape from the building. He was all alone and seemed a bit off.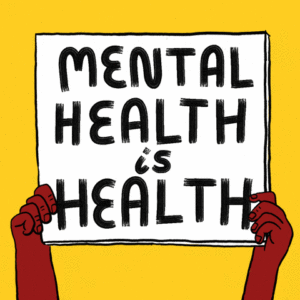 I sat there observing this kid all by himself as I feverishly guarded the exit door. A few minutes went by, and this young man was still alone. No one came to sit with him. He began to eat his lunch and I realized at that moment that he had no interest in escaping. He sat by himself, finished his lunch, and did what every other high school kid does. He pulled out his mobile phone and isolated himself in the never-ending scroll of nothingness. I took a deep breath as I mustered up the courage to speak to this young man. I went in for the approach and simply said, "Hey man, how is it going?" I anticipated the "high school head nod" from the young man and then I would be back to guard my post.
There is power in connecting with another person face to face.
This young man not only said hi to me, but he began to open and share. He wanted to talk. He wanted to be noticed. He wanted someone to care. I had no idea what I was in for. So, I listened as this young man shared his story, his battles, and his road to redemption.
This young man began struggling with addition in middle school. As a freshman, he was in a deep battle and longing to be free. He attended high school in the morning. He would eat lunch each day by himself before his mom would pick him up and take him to outpatient therapy for the rest of his school day. He wanted to get right so he could live right. His hopes were that someday he would lead right. He was on the road to redemption. Like all of us, he was seeking validation. He wanted to know that he had what it takes to win the battle. In that moment, he knew he was not alone. I listened to his story and my heart hurt for this young man.
#GoTheDistance
This young man is only one example of why we #GoTheDistance for teenage mental health awareness and suicide prevention. We are all part of his story. We are a community that battles together and lifts a brother up when down. As John Eldredge said, "Every man is a warrior inside. But the choice to fight is his own." This young man chose to fight.
Are you a warrior on the inside? What are you fighting?
In October, we chose to fight for the teenagers in our community. We walked, biked, and ran on their behalf to raise awareness of the battles they are facing with mental health. We fought to bring robust prevention efforts to eliminate the teenage suicide problem. As we walked, biked, and ran we knew deep down that adults face the same battles. These kids are not alone. We all seek validation and want to truly know that we have what it takes to fight the battles.
This year, on October 16th, over 50 men, women and children participated in our first annual #GoTheDistance campaign.
We had 3 bikers #gothedistance at all 10 high schools in Olathe and BV!
We had 2 walkers #gothedistance for the "Broken Marathon"
We had 6 runners #gothedistance at the KC Marathon run 5K, 10K, Half or Full Marathon!
We had 35 walkers #gothedistance at 8 schools in Blue Valley and Olathe!
We had 5 virtual K participants #gothedistance from all over the country and even Europe including: a 5K runner in Prague, Czech Republic, an 18-mile runner in Pittsburgh, neighborhood walkers in Chicago and Texas.
We had financial supporters from the US, Germany, Czech Republic, and N. Ireland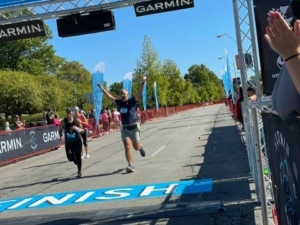 I am so thankful for all your challenging work and dedication to making this campaign a big first year success. Together, we raised over $9,000 that will be contributed 100% towards prevention efforts in the mental battle our teenagers are facing.
If you feel led to support the 2021 #GoTheDistance Team, you can make a tax deductible donation HERE.
Mark your calendars now, for October 15, 2022. That is the day we will #GoTheDistance again for the teenagers in our community.
Well Done!
Peace, Grace, and Love,
Soccer Mom
https://fathersclub.org/wp-content/uploads/2021/10/web-BVW_GTD.jpg
1000
1000
Father's Club
https://fathersclub.org/wp-content/uploads/2019/06/FathersClubLogo-v1.jpg
Father's Club
2021-11-01 06:00:19
2021-10-28 15:31:38
#GoTheDistance